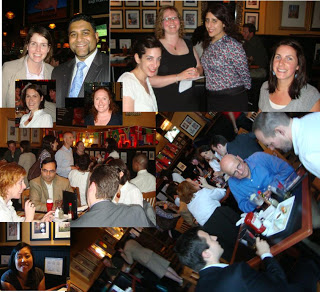 Forgot to post the article and picture collage submitted to "
Linchpin Magazine
" this past month!
Thanks to all who came out to the official "Linchpin Philanthropic Meetup'.
Here's what I ended up sending. The e-mag team asked for 250 words or less!
——–
Toronto Canada:

The business of philanthropy?
The 25 or so folks who attended were from a diverse background of age, race, experience and profession. Fundraisers, marketers, admin staff, financial advisors, board members and consultants from marketing, management and search. I asked the group to "ship" two answers before they left.

1) What is the name of the elephant in our room? The resounding answer was "you saw my inner Linchpin, hired me and then slapped on the handcuffs and stand in my way". Charities and non-profits were born out of the fires of passion. We are the "roots" in grass roots. But the businessification of philanthropy is quickly wreaking havoc on how charities are managed and what is shipped. We are stuck trying to solve problems based our ideology, not the real needs of who we serve. Only the hungry have any creative courage, only the slick can capture mass dollars, courageous missionaries of awesomeness are losing to formula-fiends and bottom line bean counters. The truly creative seem to become consultants, leave the sector or ship the same 1980's begging by mail and phone garbage only to pray for the sweet embrace of death because retirement will soon join the rotary phone and phone book in the 'what was that?' category. On a lighter note my second question was
2) What would you like to share with other linchpins? Best answers: Be useful or funny. Working smarter doesn't have to smother passionate creativity. I will out-last you, out-live you, out-think you, out-work you, out-care you and WE will have the change we seek.
—–
Fantastic stuff. Great connections were made among people who are committed to solving problems.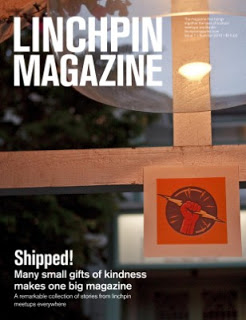 Time well spent!
Paul Nazareth

July 2010 Update!