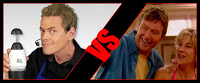 If you know who these people are, you're either an insomniac or a marketing nerd. Or both.
More on them later.
My last blog had a wonderful result. Several readers kindly let me know through
LinkedIn
that they bought
the networking book
I mentioned!
Even more astounding, less than 24 hours later, the author called to say thanks!
Speaks to the networking prowess and humility/authenticity factor of the author.
In
our short chat
I found that
Tsufit
like me, loves reading and enjoys a healthy curiosity and relishes the feeling of fascination. I shared a resource that has changed the last few years of my life: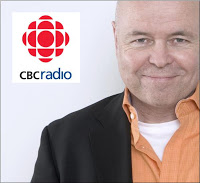 I don't like the term "brain candy". Something that provides only temporary pleasure. This show is more like chocolate cake for the brain. Something delicious that you savour, is attractive to others and you can share with delight.
It breaks the stereotype that learning can't be entertaining. Ever wanted to know:
– What's the contract between audience and advertiser?
– Flintstones were born as cigarette advertising?
– How billboards, taglines and slogans are born?
– The most powerful ad in the history of the world?
– What do admen think about mad men?
– Why is negative advertising popular?
– How can you connect with YOUR audience?
Some of the greatest stories of persuasion you'll ever hear.
I listen to it every week while I wash the dishes and I'm never disappointed.
It truly helps me with work as I consider my own marketing and networking by feeding me fascinating facts.
This past year the boys of persuasion put out
a book
!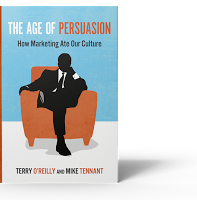 As we were talking on the phone Tsufit look at her desk and saw that it was sitting in the latest set of books she had picked up from the library!
If you're a reader this is the perfect enjoyable summer read that will feed and give power to your fall.
I mentioned our buddy Vince at the start of the blog. His slap chop infomercial is mesmerizing. More than that
magic bullet
garbage (Hazel ash your cigarette!).
But! A guy off the internet took it and mixed it to a rap and now….the company bought it and the internet version is the infomercial on late late night TV.
How's that for the power of persuasion?
If you are hiding under a rock and haven't seen the
Old Spice commercial
I'll leave you with this fun version of our buddy Vince's slapchop: