It was a beautiful August evening.
About 30 of us gathered to celebrate something special, the 15th birthday of Charity Village .com
I am one of this site's biggest professional fans.
We share a mission statement: "Dream big. Make it happen"
We share a purpose. Helping others with both tasks.
Who on the internet can claim to have been and continues to change lives since 1995? You can read the story and the facts if you like.
All I know is that my first job and every one since was from this site.
I use it every single week to help me in my work, help others with their work and improve the lives of others.
The site is staffed by good people, many whom I have met over my short career in non-profit. Some of whom joined us at this wonderful event.
I learned three things from this networking birthday party:
1. It never ceases to surprise me that true leaders, "changemakers" as CV calls them, are wise but humble people that are very focused on what they do. Unlike the arrogant noisy A.D.D. types that cling to their titles and blackberry's, or who often dominate business networking and entrepreneurial gatherings. Looking at a few dozen people in a room, you would be hard pressed to seek out the leadership team of this successful corporation.
2. The Cake is DEAD! Long live the cupcake! Event planners h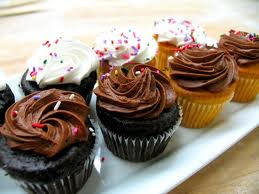 ave been rocking this trick for decades but it's only sinking in now. I have now used them for networking events, weddings and birthdays. Besides the "cutting and blowing out candles" part ( which you can get a tiny cake for ) – CUPCAKES RULE!! Variety for all, better presentation, instant distribution and more people will say yes to a cupcake than a piece of cake. Cake, you and me are done. Normally I'd be like, "it's not you it's me" but in this case. It's you.
3. Truly wise kings aren't about protecting treasure. They are the treasure. When I hold these events I often try to find a venue that is accessible but is also run or owned by a customer service killer. Most people don't know this but I LOVE the Annex. It's where my heart lives, I reside far away and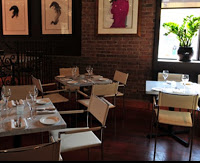 have moved many times but I am on Bloor St. between Bathurst and Spadina at least once a week or I'm miserable. What a treasure to find a "new" restaurant there. A comfortable place for adults ( no chicken wing specials or loud chaos ) with crisp aesthetics, good food and run by a veteran of the community. The Annex Live is a restaurant and event space in Toronto that fit the needs of this event perfectly. The food for our budget was over the top perfect for networking. The staff a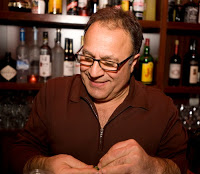 ttention was perfection and the greatest part of doing business with them was spending a little time talking with the owner. I don't use the term "a king of a man" often but this guy is the kind of person I try to live every day finding and learning from. In our short talk I will never forget some words of wisdom…."when you live through many good years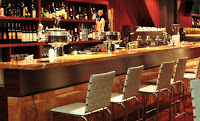 and have what most people want you realize life boils down to the good things. You have to focus on the things you are good at and being close to the things, mostly people, you know are good and happiness won't be far".
The event was all I hoped it could be.
Thanks to dynamic folks that made time to attend.
A celebration, great networking and connections made, a new resource discovered. Life was a little brighter that day.
Hope to see you at the next event. Until then…
Dream Big. Make it Happen. – Thanks CV.