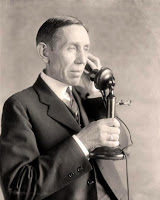 I know this is an old picture.
People tell me this is what my current phone looks like to them. The damn phone doesn't matter…it's what you DO with it.
Anyone who works in any form of "client service" knows…
You live and die by the phone.
My second summer in University I got a job that changed my life.
I was working for a famous guy named Ed Mirvish. A King of a man who valued customer service above all. We were renewing subscriptions for this theatre ticket business. His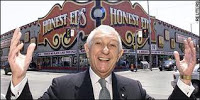 people were pro's and they taught us about real service not just sales.
Later in University I would go on to excel in raising funds on the phone and ended up with a 100% success rate. They had me training fellow students soon after.
My work in philanthropy had me connecting with donors across Canada. With no real travel budget, it was all about the phone. Now ten years later. It Still is.
Young(er) professionals I meet need work on interpersonal skills. This can indeed be taught through networking interaction but what about the phone?
Sure the big corporations train their people but not many else provide this important training. I have finally met someone who not only does it, but does it using the best methods I've ever heard of.
Attending a networking dinner at a private women's executive club in Toronto (Verity – If you're a female executive, wow, look into this) I was astonished to hear the amazing method of using actors trained as coaches to take phone interaction and feedback to the very highest level.
I can't think of an industry that can't use this critical skill.
Can yours?

If so, call Amy.
If you ever want to talk phone skills. Give me a call.
One of my biggest secrets is that at every job I could, ever since Ed. I've bought myself a headset. Sure it means of often get made fun of by co-workers because I look like this guy.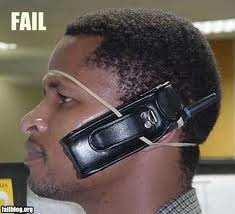 But I spend over 2 hours a day on the phone.
No RSI injuries for me and I get results.
Thank you Plantronics!
Anyone who knows me knows I prefer face to face.
In this digital world everyone is trying to tell me tweeting is talking. Please.
We all know…..the phone rules.