When I think soul – I think James Brown
The "hardest working man in show business"
as he used to call himself.
James worked hard, sadly, not smart.
Does your board sometimes look like this?
There's a book to save their and your soul.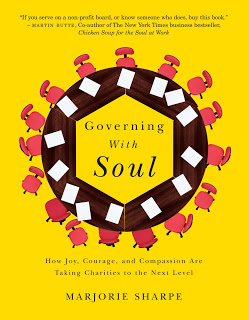 Sounds like you and I should both read it eh.
I've got my hands on one. How 'bout you?
Several strategic leaders I know will be touching base with the publisher because they have organized a bulk purchase deal if you want all your board members to have one.