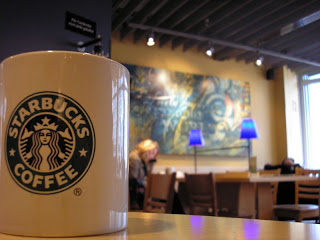 I'm often asked "Paul, what can I do for you?"
The answer is weird and confusing…..
LET me help you.
Commit to the process, stay in touch until your current need is complete.
Quick story, as usual it takes place in a Starbucks.
I was finishing up a couple books on Saturday night before going home to spend time with my little ones ( dog, cat, baby ) and give my wife a break.
Behind the counter the staff of my local Starbucks were getting ready to close up shop and were talking about their great plans for the evening. These plans started however with a 1 hour public transit trip with a 1/2 hour wait to go only a few kilometers which was on my way home.
Now, I've done this before. Made this ask, I get turned down 100% of the time.
First because on my off time I look like a scruffy hobo at best and I'm a big guy and I get that it's intimidating. BUT. There was four of them, I'm driving a microvan with a baby seat and it would have cut almost two hours off their evening plans.
I HATE that the world works like this.
That we can't help each other with the gifts we've been given.
So, what can you do for me?
Let me be of humble service, of help with the few skills, resources and connections I have to offer.
It gives me great comfort. It would be a gift you give to me.