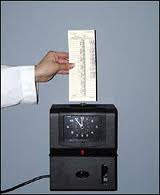 What the hell is wrong with me?!
I just wish I was more comfortable going to work, punching the clock and going home
I mean I have a wonderful spouse, beautiful child, a dog who is my best friend….um… and a cat ( who lives with us and does like, nothing )
But I have this nagging pain in my brain that screams at me daily
– busy or productive?
– reports or results?
– push paper or empower people?
It's driving me insane and I thought I'd shut it up ten years ago when I decided to work for charities I love. But like Mr. Palotta, I've found some shocking cultural norms…
I've met 10,000 peers in non-profit. I've tested my theory at hundreds of organizations I've stuck my nose into from the staff, board and management level.
HERE'S THE SECRET —- *ahem* — I want to change the world.
But only between 9 to 5. And never on holidays or weekends.
There are 100,000 of us in Canada and we run the system
Anyone that screws with us, will be treated like trouble – and purged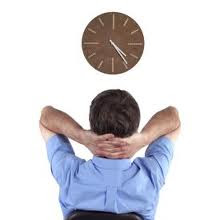 My life would be easier if I bought in.
But I can't and I'm so grateful to my spouse who supports me
who allows me (as the slightly larger earner in our family)
-to take a risk
And declare WAR on the clock watchers, on the many people who have no…. "skin in the game"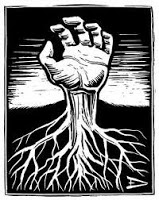 These pictures I found to encapsulate the concept of "Grass Roots" are kind of scary but appropriate! Real grass roots enablers know it's about using every resource, the very blood in our veins ("it's in us to give" right?!)
– to help the terminally ill in a hospice
– to humbly serve the youth who turns to the street
– to support the new mother who decides to choose life
– to support the older man who has lost his life to addiction


I'm not a very smart guy, but I want to change my own life to be a part of the solution. It's confusing to find out that destroying this system of perceived stability will bring more "work – life balance"
– The charity that kills it's office addiction will get more out of telecommuting employees who focus on results and not killing time in a cubicle
– The staff person who can be present for his kids, have a full time job WITH benefits is all too happy to use the powerful corporate skills built over a life time
– The mother who is not fired because she gets pregnant (which is par for the course in all charities, we just sugar coat it) will bring her new knowledge and life experience to a team that dynamically engages and retains her
– Taking boards from the 7pm zombie-walk through an agenda to a dynamic mix of online content, afternoon AND evening meetings and onsite visits will find not just more done but more contributed both ways
I draw my strength from you network – thank you for all you share and teach me
Hundreds of you are changing this system and humbly, I beg to learn from you
Together, we march forward, the army of the passionate!
Bring it on Monday.