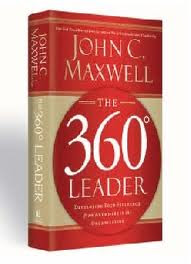 Hands up all you in the middle that are burning up for your chance to lead. To make change, to make good, to rule your destiny!
It's killing you isn't it.
The middle is pain. Frustration, futility and the cause of other f-words.
But it doesn't have to be!
This workbook was recommended to me as one of the best sources to help "survive the middle" and it lived up to the recommendation!
You're going to find the tools, literally "how to live and lead from the middle".
Thanks to the astoundingly wise John Maxwell for another home run.
Not only did I learn a lot, I came away with a much better understanding of the challenges faced, and the sacrifices required of leaders. Not to mention some of the myths of leadership.
It will help me to enjoy my time in the middle without some of them.
So many of the comments about "the challenges of leadership" made to me by mentors make sense now.
My quality of life actually increased as a result of this book.