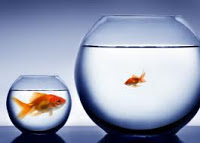 Big change in my career right now
An identity shift
Yesterday I was a medium sized fish in a small pond
Today I'm like a booger floating in the ocean
But it goes deeper that that
– ironically I've been speaking about this shift publicly for years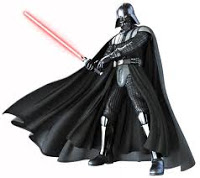 When a non-profit professional moves over to for-profit they call it "turning to the dark side". I remember when a great peer of mine moved. It was tragic to watch them being treated differently
I always found this attitude incredibly ignorant.
So I shared this opinion and warned peers the risk they were taking — that annoying and maybe insulting a valuable network contact whose influence has just tripled
may be the wrong move.
So I just made t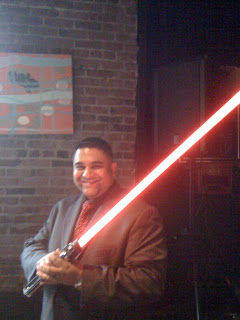 hat move.
As you can see at my "coming out party" last night
I couldn't pass up the opportunity to poke fun…
But both I and you, dear network,
have a few months.
Come fall 2011.
I'll stop making the jokes.
When you say it, I won't be mean or embarrass you.
I'll probably smile, but come nightfall,
There will be one less trusted peer in my network
This is not a threat
I am always working to test the best in my network
to offer my opportunity and resources to propel you further, faster
But as always, I demand an attitude of abundance, kindness and humility
(and you should demand it from me, always)
We've got a battle to fight, some heavy lifting to do.
And as a wise-guy said, "do or do not"….
May the force….be with us both!