Someone remarked to my wife the other day

"Paul's good at networking eh? I need some help with cold calling".

They meant calling someone up to ask for a job.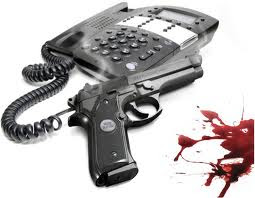 Ugh.

Why not instead of asking for a date

– make a booty-call instead?
A cold call is like russian roulette.

Sure you'll win now and then,

but it only takes one loss to die.
Read my lips. NEVER cold call.
These are my secrets. In sharing them I hope they can help you and will also cause me to raise my game!
THE CONCEPT, "networking meeting" or "informational interview"

NOT held for the express purpose of this individual hiring you.

In fact if you ask them to refer you,

give them resumes and ask them to pass it on

or ask them if they're hiring you will burn that contact.
You are gaining a connection that will help you find the job opportunity, who will tell the decision maker about you and who will send you job opportunities. In fact, I often share with peers that the worst time to do this type of networking is when you're looking for a job.
Find the person who has the job you want and learn for the future.

These are the critical questions you should be asking:

– What should I be doing for the next three to five years to be you?

– What does success look like in this sector? To you?

– How did you find your way to this industry and job?

– How have you developed into the leader you are today?

– Who should I be talking to in order to learn about being the best in this profession?
BOOKING THE MEETING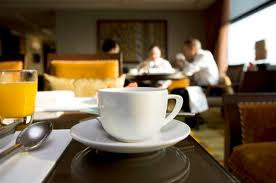 Remember you are on the schedule of the person you're trying to meet with. Scope out locations ( coffee shops, restaurants ) near their office to meet.
If you are trying to stand out or be memorable try and find an alternative place they might not have tried before. Museums and public attractions have beautiful coffee houses that many who work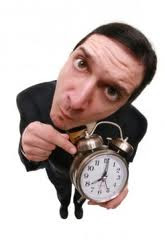 in the area have never visited.
THE MEETING DAY

Never be late. Get to the location early and find the perfect table. I often speak to the staff and let them know I'm having a meeting and that if a fight to pay ensues that I must be the winner. There are so many things you cannot control, manage the things you can.
PREPARE FOR THE MEETING. Do your homework.

Research the company of the person you are meeting with, research the person
( alma mater etc ), research your meeting topic ( industry, job climate etc.. ). Networking is about being fascinating and fascinated, read up on the location, the date, social and political news.
Whatever this person is expecting, be someone different.
DURING THE MEETING

I have mentioned before that pulling your resume at a meeting like this is like accidentally touching hands when you're walking with someone you don't know. It's awkward. Don't do it.

Please refer my most popular blog post ever for a tool that you can use to discuss your key skills, accomplishments and how exactly to connect you forward. Take notes. Remember to be fearless to make promises but take enough notes to keep them if you asked for the meeting.
FOLLOW UP

Remember those promises made I mentioned? The less time between the meeting and the time you send articles, LinkedIn connection requests etc.. the most you impress this contact. It means if they refer you that you can be trusted to follow up in a timely professional fashion. Make no mis
take, it's a test.
How about a curve-ball here. The internet has killed civility. Bring it back by sending a hand-written note card of thanks for time, help and insight. My secret tip is to have the card ready, stamped and addressed to send as soon as the meeting is over. Will help you make sure you complete it when you get back to the busy office.
READY, SET, NETWORK!

Why aren't you having more of these meetings?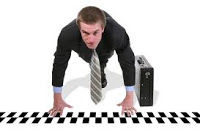 It's not a cold call if you've kept in touch.

Make every call, a warm call.
Make sure you build your career by using meetings like this to learn about your industry, next steps in your career and to benefit your network!
I have three a week face to face. Minimum

7:30am at the 'Bucks or lunch if it's a must
I truly hope this has been of help,

please feel free to send me comments and questions.