In 2008 I listened to this first book on audio and it started me down a path of self discovery and love of business books.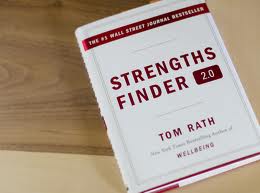 Then I read took the Strength Finder 2.0 test and found out a couple insights into my business character that were SO powerful and different, they changed the way I thought about myself and how I do business. It is my hope that you pick this book up and it helps you.
The "Strength Based" movement is not just simple, but one of the keys to finding a more rewarding business life, and frankly a damn fun one too.


Speaking of fun, the most awesome read ( again I ate these on audio in just days including copious notes taken on the subway ) was his three follow up books ( First, Now , Go ) that help you take what you've learned about you – and rip your business a new workhole.


Ok, I've calmed down now. But you get my point.
Again, this is a short post but it's because I've been recommending these so long the people I sent them to have bought copies and shared them with others. Recently I learned someone I helped embrace a strength-based life bought copies of the Strengthfinder for all 100 employees of their company.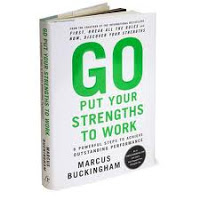 If it's in your budget, certainly if you are an entrepreneur or leader in a sector then MAKE time to attend the Art of Leadership on June 5.
But whatever you do, don't miss picking up at least one of these books and as always, if you want to talk about them and what you've learned, coffee's on me.
Ps. His follow up book on Leadership was a best seller if you get hooked and want to keep going.