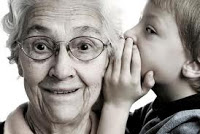 Influence.
Oh everyone wants it.
But who spends time learning and refining the skills, techniques and mechanics?
I seek this knowledge out from lawyers, financiers, sales reps and marketing people that go to formal learning sessions. Even then it's not science and is hit-and-miss.
Who the heck is qualified to teach the SCIENCE of influence?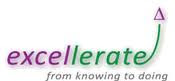 Her name is Jill Donahue and she does this through …..
I went to a session before work today.
It was engaging, sharp, short and I walked away with cold hard cash in my pocket.
I don't like the term "golden nuggets" or "kernels of thought" or "pearls of wisdom".
I work in non-profit. We're understaffed, under resourced and we won't make any time for professional development outside very practical job knowledge.
So when I make time to attend an "education session" – sorry- but you need to help me make money. I do so much more as part of my work but in the end it's what I do. I facilitate cash that ensures vital work can continue.
Today, Jill made me money.
There were no "reminders" here, this was new knowledge expertly informed in a format that was engaging, quick to digest but easy to remember.
For those in the technical charitable giving sector, we are concerned with undue influence, capacity issues, conflicts of interest and the perception of impropriety.
Jill's session is called "How to Ethically Influence Behavioural Change". She has served physicians and pharma – the most regulated professionals around.
Hold on to your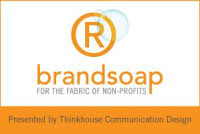 seat.
It was a FREE SESSION.
My contact was a dynamic team member of this firm: Christie Chuakay.
They invited me down to the MARS of non-profit, the Centre for Social Innovation. It was a truly well planned networking opportunity. It was a fascinating but viciously practical presentation. It was fun and will help me in work and life.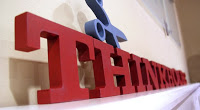 Thinkhouse, I owe you.
In an age where every marketing firm is doing this.
You stood out.
Peers – get ready for "Brandsoap II" the revenge.
Jill – why aren't you speaking to fundraisers and gift planners?!
In the m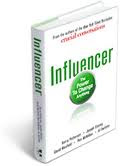 ean time if you haven't picked this fun read up – Jill recommends it and I read it right after it came out and enjoyed it as much too.