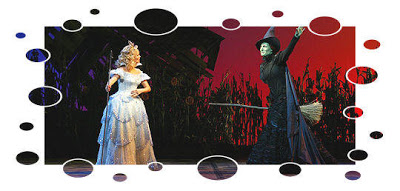 This is a little embarassing
Yes, I love ………….musicals.
( don't you judge me!)
Yesterday I was speaking at a conference aptly named "Passion for Philanthropy"
My session was a short version of my human mission statement: "Passion for people, networking for cause and career".
As you know I'm going through a bit of a metamorphosis right now….
As BOTH Peter Parker and Seth Brundle once said:
"Something is happening to me"
I gave a session that was unfettered by the baggage I've carried for years working in non-profit. It was exhilarating.
And I have no idea what the future holds but my joy yesterday was made so much more powerful by people who continue to impact me. As usual…I'll name names:
Scott Fortnum embodies passionate professionalism with joy and an open heart
Tania Little an expert fundraiser and social media guide where few exist right now
Deborah LeGrove breaks down the ingredients of excellence in a sector that shows little value for it

Fraser Green continues to push us to FEEL the power of philanthropy ( and our own humanity ) in the middle of a heartless paper driven sector
and I wouldn't be at Georgian if not for the mentorship and support of Linda Clemow and Kim Goggins
At one point I said something that years ago would have got me fired….
A rant but important point about blackberry's….and got spontaneous applause?
On my drive home and now on my drive up to my fortress of solitude,
UofT's Hart House Farm,
where I go to reflect between every job change for the past 15 years
I'm listening to the soundtrack for "Wicked"
These two characters embody the personal war I'm fighting.
The "good witch" , the world of charity, seemingly knoble but often dysfunctional and unkind
The "bad witch" of for-profit who is easy to hate but whose intentions are often pure…
I'm off to think and reflect, something busy people never do. I haven't for years.
Wise mentors push me to stop and think often. I am so grateful to these and the dozens of other peers who lead and teach me
My question to you is, who are your teachers?
Your personal board of directors?
Have you told them what they do for you? Is it time for a board meeting, turnover?
I leave you with a song about how I feel at this very moment. Thanks for reading!