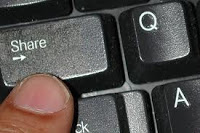 When I can, I set up small high value events
for small groups in my
network
, 10 to 15
The criteria?
– Content is of high value to you in work/life
– Made direct contact with me in virtual or reality reality (past six months)
– You seek daily to create prosperity for your network and self
The other day I sent out a highly private invite to 15 people
with only 10 spots at the event
the instructions were strictly no forwarding
this was an offer to you only
But one person, sent me a note right back
"Paul, I want to come, and this would help me a lot

but I know someone who is working on this topic right now.
It could help them more, could they come in my place
".
That person's name? Frankie Chow.
Like a big pizza pie.
When cold hard value drops in your lap
and you don't take it and run but instead ask
"who in my contacts can benefit from this more than me?"
One day Frankie, you're going to get what's coming to you.
I hope to be around for that great day.
Until then, I'm in your corner rooting for you 200%.
Listen to the thoughtful lyrics about 50 seconds in if you want to think
If you don't, just enjoy
Either way, happy end of summer.
Fall, that networking powerhouse of productivity approaches…
and I can't wait – see you there.