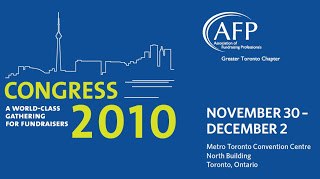 Greetings peers in the fundraising sector.
Are you going to the Association of Fundraising Professionals conference this week?
No?
Me neither!!!!

This will be the largest gathering of this conference ever with over 1000 delegates.
Can you imagine the knowledge and experience in the room this week?!
I can, and I won't miss it because of budgets and other lame excuses.
Want to crash the party?
( Dear organizing committee, this is my way of supporting paid attendance.
Every fundraising professional should be fighting for budget to attend this conference.
Until that happens, we have to find our way in by hook or by crook. AFP Congress RULES! )

Here's two good reasons and ways to do so.
1) I'm hosting a dinner off site on Tuesday night for out of town delegates and ANY other fundraiser who wants to attend. I have over 30 people coming right now. Only 15 of them are from the conference. Free event, easy venue.
Come out and network. ( 7pm Nov 30 @ Marche BCE/Brookfield Place )
2) Books!! There's this crazy book booth, the best fundraising book sale in Canada happens at this conference and if you don't go, you'll miss it. So drop by the convention centre just to buy these books and save the shipping!
Many of them you can't buy off amazon anyway.
These are the books I highly recommend: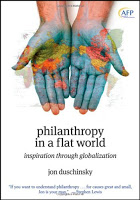 If you're sick and tired of hearing about philanthropy 2.0 peek into the future with the "
Dr. Who of fundraising
" the always challenging Jon Duschinsky.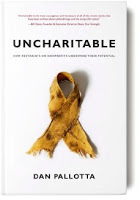 I don't like this book because it's like preaching to the converted. But if you're a board member, new leader in philanthropy or if you're a philanthropist yourself – this is a MUST READ.
(Warning: Read only if you want to do good,
NOT if you want to feel good )
Some people know me as "Mr. Networking" and after reading 25+ books on the subject this is still the number one book I recommend to anyone.
It's not about handshaking and breath mints. This is the science of human interaction to help you succeed in work and life.
The booth is selling it cheaper than you can buy it off the shelf at Chapters
If you leave this conference with one book, if you're on a budget but want to get a book that will challenge you and help with work….this is the one. At $15 it punches over its' weight – a little cheater too because it summarizes another brilliant fundraising book inside!! This book is about the future of legacy giving in Canada and my number one read on the topic.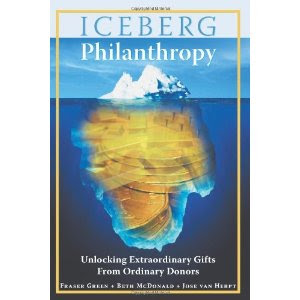 If you can't make it to the dinner or won't see me crashing the book booth on Thursday around lunch then come out to the "2nd Annual Linchpin Philanthropy Meetup" on December 7!