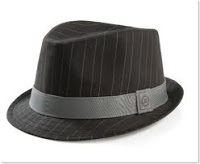 This is my hat
and tonight it goes off to:
Brock Warner,
Diane Faure and the team at Stephen Thomas Ltd.
Now, I'm not going to lie.
I'm openly pissed off and jealous that they made the first move.
Others have tried, so many have flapped their jaws about it ( me included )
But no one bit the bullet, ate the budget and came out, network swinging.
Someone had to do this. Sure I hold private events for my network. But a big brand, a respected player in the community had to come out and take the lead.
Not only was it branded well but a well chosen speaker nailed the tone and the topic.
Drew Dudley and the ST team said the "unspeakable". Something I've been dying to hear from the many fundraising "associations" but just could not and would not be said.
We know the system is broken.
So make sure you know how to work it, understand why you're here
and when the time comes…..
Quit. Get out. Follow your heart, dreams and gut. There is success there.
I loved that Drew quoted from my beloved Seth Godin and Robin Sharma.
He asked us to consider how we value ourselves, our work and not to judge ourselves against the barometer of others.
I met so many new people! Very refreshing
A nod to the Humber class of 2011 great to see you out.
Although ST team… tsk tsk. Where was the commercial? The speech, ST hand stamps?

I already respected your team but I wouldn't refer you out of just gratitude – I will on the fact that you made this happen because it was the right thing to do and you kept your institutional integrity. Which is so rare.
This team continues to, as Seth Godin says "ship". FIRST.

A real contribution to our community was made tonight.
A new safe space for young third s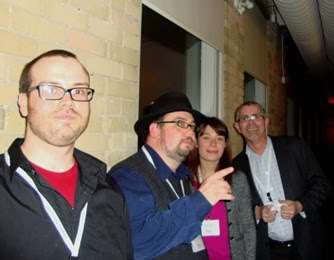 ector professionals ( I won't say nfp Drew… )
Very exciting stuff. I look forward to future events…
Sleep well ST – you did some real good today.
"Leadership and learning are indespensable to each other" JFKBrock, Drew, Diane and CEO of ST ... Neil G