When was the last time you really stepped out of your comfort zone?
Because of a program called "Timeraiser" I did for the past year…
It was uncomfortable and surprisingly exhilarating!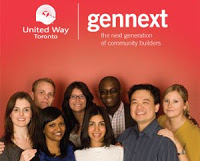 It all began when I joined a LinkedIn group called UnitedWay Toronto GenNext.
A group that was all about "giving a damn" in your city and engaging young professionals.
The first event coming up was called the "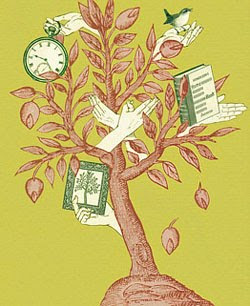 Timeraiser 2010″. As someone who works in non-profit, I thought the idea was both brilliant and fascinating.
I went to the event, it was affordable, fun, in a hip and trendy location and had incredible music
(Franklin's Fault – Incredible live band blues, jazz, funk )
Got swept up in the bidding and the concept of actually having my own original piece of art!
I work up the next day and thought, hey no sweat…I used to volunteer 40 hours a week!
But that was before the wedding ring, dog, cat, baby etc…
It was an interesting year. I met some crazy professional volunteers at a Blue Jays game, which actually led to my first blog post.
Took me outside my comfort zone
as I usually only volunteer with charities I donate to and know well.
Met many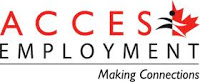 amazing professionals and continue to volunteer at the uber-professional Acces Employment Services in Toronto. I joined GenNext for a Speed mentoring evening of theirs. Very well organized, great use of time, highly recommend it.
Even when I helped out with PR for the event I was learning how to use new Twitter functions.
Did some board and other community work – all to end up back at the 2011 event.

Last night was a lot of fun. I picked up my art and capped off an amazing year.
I meet so many people who tell me "I need to get out more and network"
but I know, it's tiring! Exhausting just thinking about it.
Let me confess here:
Timeraiser gave me the motivation.
GenNext makes it easy.
The charities make it way too much fun to do something good for this world.
Make no mistake I engaged in some $$ making business networking at the event
I met new people who are professionals like me and are now part of my network
I'm a CBC radio junkie and got to meet Garvia Bailey, host of Big City, Small World
It GAVE me energy. Aided my happiness and success in work and life.
I feel almost guilty for going through the experience and ending up ahead.
So! Join GenNext on LinkedIn , Twitter or online today.

Don't miss Timeraiser 2011 in your city or in Toronto in 2012
( I'll be there! )
Thank you deeply Timeraiser and GenNext team, you have given me a great gift.
I am eternally grateful.