Perfect start of the end of summer, get my brain working again book.

It won't hurt y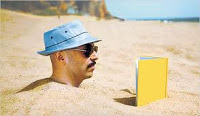 our head, I promise.
Something to read at a cottage, on a dock, in a boat

where you have time to think in between and after
Yes Guy, Enchanting.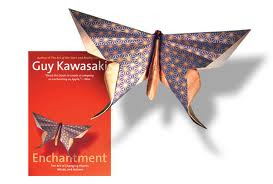 ( TOO enchanting, I got #@$!#$ library fines

because I kept it to read it slow, like eating rich food)
Now don't get me wrong.

There are some busine$$ tips in here

I LOVED the script to turn your front desk into front sales
Descriptions of what makes:

– A product enchanting

– A brand of value in 2011

– A strategy worth committing to
What is the most enchanting length of:

– Email – Video -PowerPoint



I love that Guy quotes my favourite networking book of all time on the topic of networking!! "Work the Pond" rules!!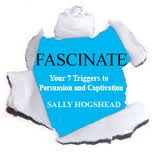 As I was hoping, like Sally Hogshead takes apart "Fascination" for business, Guy takes apart enchantment and shares all the moving parts for you to create success.
Every chapter ends with a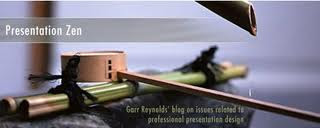 real world story. So thrilled a business hero of mine, Garr Reynolds is one and there's a whole chapter on the beauty and simplicity of Japanese culture.
Biggest value?
How to enchant, I mean actual strategy using:

– LinkedIn – YouTube – Twitter
How to enchant

– Volunteers – Your boss – Your employees
And how cultivate enchantment Kryptonite to not be swayed by others..
The very best of pull marketing education. The business read of the summer.
I leave you with my favourite quote from the book and a great visual plug…
"The function of the muscles is to pull and not to push,

except in the case of the genitals and the tongue".

Leonardo Da Vinci