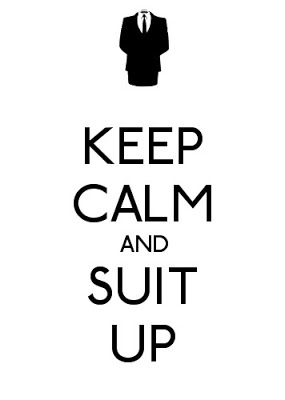 Shopping for work clothes for some
can be heaven…for others, hell.
Me? I live somewhere in between.
I won't lie and say I don't like this game of dress-up – big guys look better in suits (husky, as my dad used to kindly say)
But, I'm picky and hate shopping for what I like.
Most of all, working in non-profit,
for and with the poor at times
I personally find expensive clothes sickening
But! This is a uniform for work,
it shows respect to my peers and those I serve
it gives me confidence to be bold and effective
So, we have to do it…but..
Why can't we like it?
Why can't it be done on a budget?
To quote another well dressed man… YES…We.. CAN!
I've organized a FREE event on August 24, 2011
At the awesome new "Network Orange" space in Toronto
RSVP via LinkedIn or Twitter
Yes of course, we'll do a little networking before and after
but we'll gather to listen to two experts:
I was a Tip Top man, following my father's footsteps my whole life
A couple bad customer service and suits in my early working left left me wanting
Then I heard of Tom.
Every man at my non-profit office shopped there so I went to check it out.
He personally put me in the best suit of my life, at the lowest price of my life
I never looked ba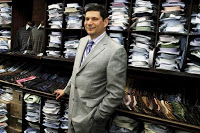 ck.
Once a year, I hit one of his sales.
One purchase, three suits for LESS than I used to pay for one suit. Harry Rosen is his buddy, Now Magazine once said…"Tom Mihalik and his team have an eye for classic tailoring and bespoke quality, guaranteeing that while your purchase may be inexpensive, it never looks cheap." – They gave me tips on how to tailor and wear suits that as a co-worker once said to me "makes you feel like a champ". One of Tom's team will be with us…
After asking around it was of course my business networking author/guru Alison Graham, author of "Business Cards to Business Relationships" who connected me wi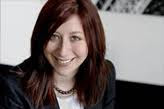 th someone who can help the ladies in my network. Erin Nadler is the President of Better Styled, a one-on-one by appointment shopping experience catering to the time starved women seven days a week. Erin has been featured on Canada AM, CHCH, Flare Magazine, Chatalaine, The Sun and Women's Post to name a few.
Lastly, as an added bonus to my network
I have been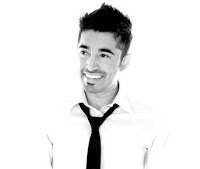 nagging several folks to get new LinkedIn pictures

So! For five bucks (all of which will go to charity) a professional photographer Ahmed Nizam ( who once took a picture for the super cool TimeRaiser event, which I use as my main social media shot ) will take yours!!
A ton of value
A great evening
I have only 40 spots.
RSVP today, hope to see you there.
———–
QUICK UPDATE! – 23 AUG
The event is B.Y.O.N. – Bring your own nametag
Yes I'm cheap, (work tags encouraged )
BUT! There will be two prizes for most creative
A prize for best tweet using #SuitUpToronto
Over $200 in prizes (all donated by my network)
At 8ish, we'll be moving the event to the brand new
Joey's Toronto for libation / sustenance
See you tomorrow!
Bring cards. Be ready.