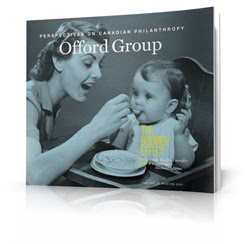 Whose desk isn't over flowing with "things I should read"

Sector stuff, some stuff you pay for
…you never get to it.
Of the actual publications put out by consultants in the Canadian philanthropic sector a solid stand out is the magazine from the Offord Group
( mind you KCI's Philanthropic Trends is no slouch )

This issue about Boomers was so well put together and so important for my professional passion, planned giving – I had to flag it for my network as a must read.
Doesn't hurt that it's a damn good looking publication, a fun read, a thinking read, one you want to share and talk about.
What makes this issue a must read?
I have been sounding an alarm in presentations I've been giving for the past few years. The Boomers are coming and they are going to change philanthropy and the way we fundraise. The issue starts off with a fascinating article on how charities should think about positioning themselves in this change. Doesn't hurt that it's from a professor from Queens eMBA.

I won't hide my bias, that I have great respect for a fundraising leader I worked with at UofT, Avon MacFarlane who is now VP of the Offord Group. She has a strategic mind and I listen to everything she has to say and every word she writes. Period. Her article on the great wealth transfer, is of value to anyone who wants some of it! Tired of this topic? Her perspective is a refreshing one too as she addresses the fizzle that many of us waiting for this big transfer have felt for the past decade.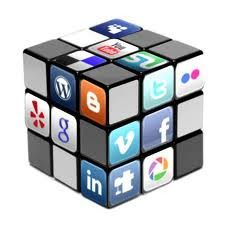 I've had a lot of fun this past year, getting up to speed with social media. All this fun took me a little off the path of why I was learning it. 90% of those who I interact with are Gen X, Y and Millennials but the reason I'm there is business, and if you want to do business with revenue-line results in social media right now… you better be aware of where boomers fit in. The wonderful Robin Fowler reminds us where that is.

Robert Harris, CEO of Altruvest provides some important insight about volunteer engagement that will soon be the new normal. Several of my peers are looking forward to hearing Robert at the February 3 Schulich Nonprofit Board Governance and Leadership conference – I hope he addresses this!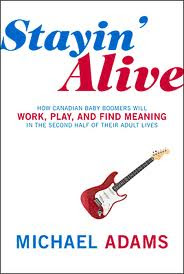 Having a strategic conversation about the demographics and future impact of boomers without talking to Founding President of Environics Michael Adams ( author of Stayin' Alive, on my ready to read list.. _) is like doing a mustache retrospective and not talking to Tom Selleck or Dom DeLuise. The issue includes a fun and thoughtful Q&A with him.

Now, it would be dishonest of me to claim I love the boomers. Full disclosure, I'm a Gen X'er who at times can have a less than sunny attitude towards them. With their "demographics has nothing to do with it, we're just that good" attitude. How Boomers donate and tips on working with them by Offord team member Prabha Mattappally had a nice Gen X edge to it. I tip my hat to you Prabha, one X to another.
So get over to the Offord site, I know they're not 2.0'd out and you have to submit an email address… but looking at their client list – they are all about making big players big money and big results. Their network are big thinkers who are changing the face of Canada and the world. So if you want to think smart in 2012, this is worth the trouble.
Couldn't be happier to see the recommendation to read CARP's "Zoomer Magazine". I've been a member on and off since I was 23. Yes, the Canadian Association of Retired People. Why? Because being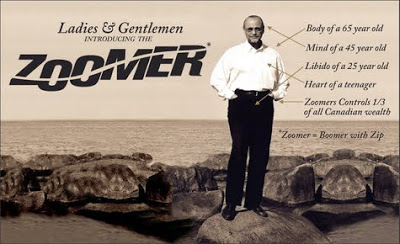 a demographics nerd that they were going to change the very fabric of Canadian life. Why not ride the wave and have some fun? You can't beat demographics, why not join them? Not a believer? Check out this full page ad that Moses took out in the G&M. Funny and a little terrifying right?
They're coming.
Be ready.
Great job Offord team.
I leave you with some words from the Znaimer himself…