Wh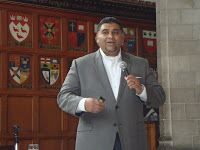 en I was a University student,
we never talked about job search
Things have changed! Wonderful chance to give a keynote talk at my beloved University of Toronto today to a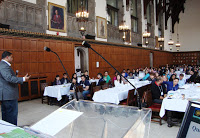 huge group of students at "Connections 2012". A personal dream for me to speak in "the great hall" at Hart House
Those attending responded to something I've been including in all my networking talks, but never posted.
WHY you need to think about your next job, office, boss before you decide to change jobs. My example? Dating!
If you put an ad in a paper and said I'm going to read all the responses, interview five and let one of them into my life for at least a couple years…peopl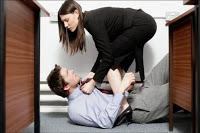 e would say you're nuts. But THAT'S how we search and hire! In fact I would say we need even MORE scrutiny on a job search than dating….Why?
When dating, evenings and weekends together amount to a couple dozen hours at best – when you get hired you're together 35 hours minimum right away!!
No one you date decides your salary, which pays for your food and shelter. When you break up with someone it may hurt but you can still pay the rent..when we get fired and may lose the ability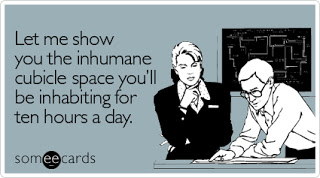 to eat someone ironically says "it's nothing personal"
Maybe down the line you and this stranger might move in together but when you shake that hand and sign employment papers you get your gear and move in right away! This is marriage on the first date!!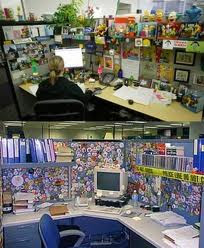 And my personal favourite the quirky little thinks that are cute when you first start dating are insanely annoying to a new stranger in the next cubicle and will give you both an ulcer!!
SO!!
If you know what sector you work in, think about your top three possible employers. Get out to their offices, walk in the front door and yes look around! If you're a work-life balance person, try to meet some of their staff in professional but non-office settings to discuss what life is like there!
I once literally was sitting with a peer who was staring across a huge 2000 person conference luncheon at one Executive.
"Who is that?" I asked.
"I want it to be my next boss" they said.
"Oh, do they know who you are?" "Uh no."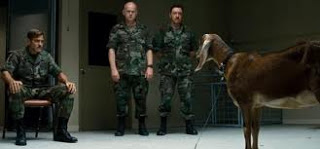 "Does anyone at the company know of your passion to work there?" "Uh no"
"Have you done any homework to find out if it's a good place to work?"
Are you just staring at this person trying to hypnotize them into hiring you?! "I guess".
Interviews suck – rely on them and compete with the crowd….(Globe & Mail article)
So over the next year ( take your time, make it casual, this is a stakeout )
So get out there and meet your top three possible bosses
Find an excuse to peep the office space and get the scoop on life inside
Do your @#$Q#$#@$@ homework on the work they do!
If you are the person they want to work with, with the skills they need –
then blog, tweet, use LinkedIn updates, groups, answers – get noticed!
It was a true pleasure to meet a passionate bunch of students today
But passion without action is a waste of energy and time, a dream
Are you a dreamer? Or are you a do-er.
If you are going to DO something…
remember I'm here and at your service…
ready to strategize at Starbucks – my treat.
After all, you don't go looking for a date ON Valentines day…right?
Ps. That do your homework stuff? A great start:
Follow @Globe_Careers
Join the Globe and Mail Careers LinkedIn group
Read Globe Careers every week, it's full of great content!