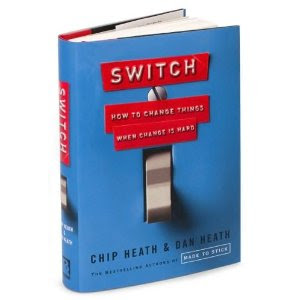 From the guy's who wrote the best selling "Made to Stick ". Switch also is a best seller.
This was one of those books that translates well to audio.
A perfect commuter companion – what better time and place the immense difficulty of change than in a broken transit system?
This book is a best seller that steals wholesale from the model of thinking called "Solution Focus". No problem, it works as a larger walk through of the model and is just filled with great examples of how to make this model work for you.
It's not a "system" or "program" – solution focused is a way of thinking
(shifting our brains away from the problem and 'blame' focus we have now).
If you have ever said "I want things to change" but just gave up at step one.
This book is for you.
It will truly help you to:
– Understand the roots of large and small behavioral change
– Convince others of the need for change and their part in it
– Give you more tools to create a change strategy
– Create a usable model to apply this to all parts of your life
Warning! In this model, change will not be as painful as it may just feel like letting common sense take over. Not all change is pain. Some people like the pain.
If you like the pain and not the solution, don't get the book.
Practical, real life change is at your fingertips. If you like solutions. Get the boo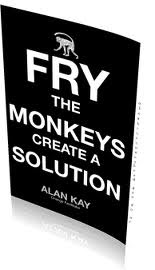 k.
An important note, if you like some of the mentions of "solution focus" I have a Canadian leader of the model right here in my network. His name is Alan Kay and he's just finished a book called "fry the monkeys, create a solution".