WARNING! Longest post ever.
At the end of 2010 I considered a networking question.
Who has helped me the most in 2010?
This is not a Barbara Walters most fascinating people list. It's not the smartest and most valuable networking contacts list, it's not who are my favourite people list.
Who has helped me cut through the clutter and be my best professional self ?
I waded through 1000 names. I came up with four.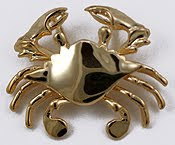 What's with the crab?
Growing up, mine was a talkative family.
Our dinner table is like a federal media scrum.
I have also developed an eating problem that if I'm not with another human being I cannot eat without doing something productive.
Reading a book, the paper, radio or the worst – watching TV.
But in both cases eating crabs is the exception to the rule. CRABS REQUIRE FOCUS.
I was eating leftover crabs the day after Christmas and found that this one food absolved me of the nagging feeling that I needed to be productive. I knew that if I wanted the good stuff, I needed to focus 100% on the task at hand.
So my question was, who makes me do this with my business life?
Who is a golden crab?
Rather than keep these four superstars a secret,
I'll share how they helped me. Maybe they can help you too.
What gives these crabs such powerful claws?:
1. All have well developed brands that they work hard on every day
2. I don't have to "work" to connect them, each are master networkers
3. They contribute four times as much as they ask in return
4. Have curiosity, coach with humility, hold me accountable and keep in touch!
Alan Kay is a ch
ange accelerator through a method called "Solution Focus". It's a powerful method because it helps facilitate solutions by using existing tools and brings people together instead of keeping us in the "us" and "them" camps.
Alan is a powerful guy. I've watched him facilitate sessions within troubled and not so troubled organizations and boards. He has decades of connecting, negotiating, coaching and group facilitation experience. He's changed the actual way that I connect, coach, learn and relate to others.
Ann Rosenfield is a fundraising professional in my line of work.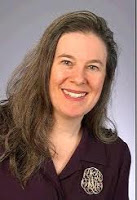 We've been friends and colleagues for a good part of my career but in 2010 we engaged in a number of joint networking events, each more fun and valuable than the last. I learned more from Ann this year than any other peer in my business.
Ann astounds me because, with her work and life experience she really should be a little more arrogant. But she shares, teaches, coaches, collaborates with such and open mind and dare I say heart that she is one of the most inspirational peers I have in this country. She's the professional I model most.
I know

500 lawyers by first name. Kate Lazier is the only one who ever stepped out of line and jumped into networking endeavors feet first. In 2010 we co-hosted an event that took me so far out of my comfort zone – it was a powerful and valuable experience.
Kate Lazier is part of a dynamic younger team of (non-profit and estate focused) lawyers I'm keeping my eye on and in touch with. Kate is a solid and knowledgeable business professional and the living example of why I tell people that the best networkers are not type A people. In connecting this year I found a peer who is as eager to use networking to improve the non-profit sector as I am but in a very different way that I can learn from to get more powerful results.
Networking is best done in team. Kate was most valuable team players this year. Special mention and thanks to Kate for mentioning her great real estate agents BEFORE I needed them. It was a perfect networking moment. They were true professionals who at a stressful time, sold my house and saved my life!
Promod Sharma is someone I've blogged about before.
A 2010 superstar this guy has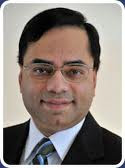 ripped up my life!!
Another resident of "should be more arrogant", Promod brings many years of business success and management experience to the table. He has shared so much and has challenged my very concept of personal success.
I am a young man who plans my career path, work life and networking time ruthlessly. Promod made me walk through this plan and question my motives, results and methods in a gentle but accountable way. For this I cannot thank him enough.
He like Ann Rosenfield was also present at many of the networking events I held this year. Not just in support but in a genuine spirit of connecting. No one professional has been so directly impactful of my life and career path in one short year.
So! My deepest thanks to these four professionals.
There have been dozens of people and peers that have had a great impact on me.
My deepest and most humble thanks to you too.
I am not one of these "smart young men" you hear so much about. I am a young(ish) guy with a lot of heart, who wants to help others and build a tower of results for the few organizations I believe in. I need all the help I can get.
Here's to a powerful and prosperous 2011!